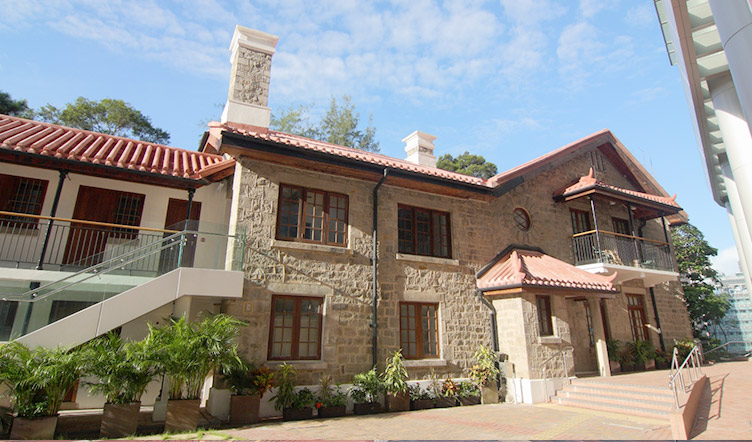 Welcome to the Hong Kong University Press website. You can browse more than 1000 titles, the cumulative result of a publishing program that has been connecting Hong Kong with the rest of the world for more than 60 years. Since its establishment in 1956, the Press has grown from a publisher of only a few titles, primarily studies done by the University's own faculty, to one that releases up to 50 new titles a year from leading scholars around the world. All Press publications undergo a rigorous peer review process before they are accepted for publication.


As a unit of the University of Hong Kong, Asia's most prominent English-speaking university, we publish most of our books—especially our academic books—in English. Distinctively, the Press also brings out many important titles in Chinese, continuing a multilingual publication program that dates back to the very beginning and has long distinguished our Press from other university presses. Our authors are among the most accomplished in their fields, whether an expert practitioner sharing current best practices or an academic from one of the world's top universities reporting cutting-edge research. With authors in North America, Europe, Asia, and beyond, our list has been global in its outlook long before globalism became a 21st-century buzzword.


Building on our unique position in Asia, works published by the Press examine, critique, and celebrate Asia's place in the world. These represent the full spectrum of academic disciplines, cover both historical and future issues, span all theoretical points of view, and range from in-depth local analyses through regional comparisons to global syntheses. While academics from every area of Asian Studies are represented on our list, we have gained particular renown for publications in cultural studies, film and media studies, and Chinese history and culture. Nevertheless, these accomplishments do not limit the future; the Press will continue to seek out and disseminate the best work by both new and established voices on every aspect of the Asian experience.


HKUP proudly serves its local community with a vibrant publishing program in law, education, social work, medicine, real estate, and construction. We are also committed to a full line of books on linguistics and language study, including making Chinese in all its varieties more available to English speakers and making English more accessible for Chinese speakers. Because of Hong Kong's history and unique socio-political context, these books are prized as much by international readers as by locals themselves.


歡迎來到香港大學出版社網站。本站載有過千部著作的資料可供瀏覽,均為本社六十多年來致力連繫香港與世界的成果。


本社創立於1956年,從開始時零星地出版校內教研人員的論著為主,發展到現時每年出版最多達50部來自世界各地頂尖學者的新書。所有出版計劃均按嚴格的同業評審機制結果作出最終決定。本社所屬的香港大學,是亞洲最著名的英語學府,因此本社的出版(尤其是學術書籍)以英語為主。同時,本社也一直堅守著雙語出版傳統,多年來出版了許多重要的中文讀物。各種書籍的作者來自北美、歐洲、亞洲等地,均為所屬領域的菁英,有資深專業人士講述業內實務精要,更有世界一流學府的學者分享其尖端研究,早在「全球性」成為廿一世紀關鍵詞前,本社的出版就已展現出全球性的視野。


因應香港以至本社在亞洲的獨到位置,本社出版的論著都會審視、評說、彰顯亞洲於世界的地位,題材橫跨各學術領域,涵蓋歷史與未來,涉獵種種理論視角,深入剖析本地以至地區性及全球性議題。論著的作者來自亞洲研究中所有範疇,尤以文化研究、電影、媒體研究、中國歷史文化方面見稱。放眼未來,本社將繼續致力發行亞洲研究領域的佳作,並發掘各種新銳與權威的聲音。


香港大學出版社也積極為本地讀者帶來法律、教育、社會工作、醫學、規劃與建造業的專業用書及叢書。同時,本社亦開發了一系列的語言學及語文學習專書,包括供英語讀者研習漢語和供漢語讀者研習英語的用書。憑著香港獨特的歷史與社會環境,這些出版一直深受本地與世界讀者歡迎與支持。